The Africa RISING (Research In Sustainable Intensification for the Next Generation) program will create opportunities for smallholder farm households to move out of hunger and poverty. This will be done through sustainably intensified farming systems that improve food, nutrition, and income security, particularly for women and children, and conserve or enhance the natural resource base.
The three regional projects are led by the International Institute of Tropical Agriculture (in West Africa and East and Southern Africa) and the International Livestock Research Institute (in the Ethiopian Highlands). The International Food Policy Research Institute leads the program's monitoring and evaluation project.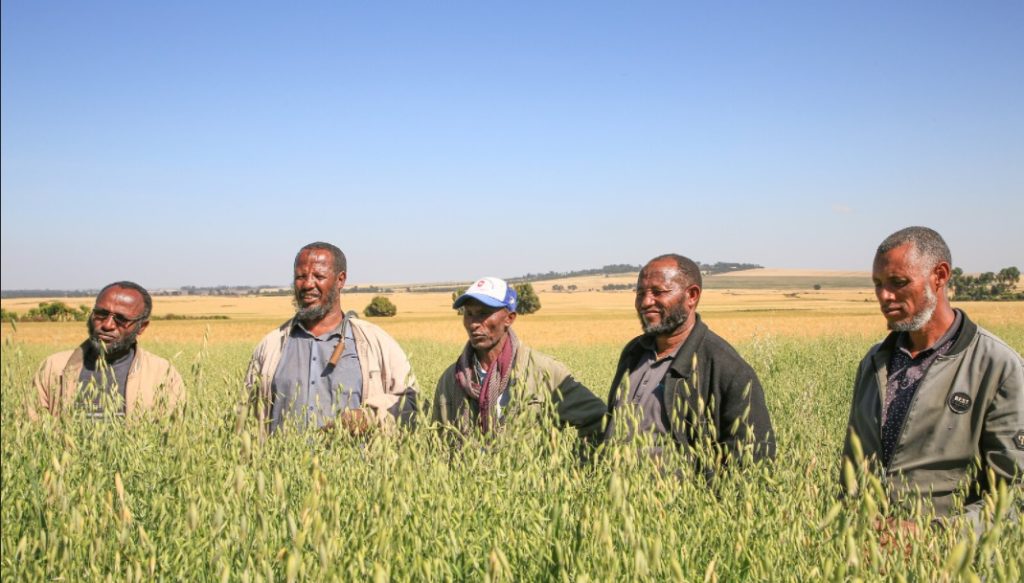 The overall aim is to transform agricultural systems through sustainable intensification projects in three regions of Africa:
West Africa: Sustainable intensification of cereal-based farming systems
Ethiopian Highlands: Sustainable intensification of crop-livestock systems
East and Southern Africa: Sustainable intensification of maize-legume-livestock integrated farming systems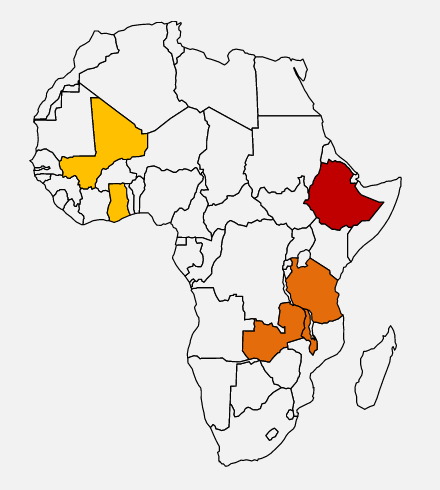 The main role of EnvirometriX is to develop and analyse the relevant data layers to enable the detection and comparison of conventional versus conservation maize production. Scientific publication pending.
For more information please visit the Africa RISING website.